Deluxe Pods
Comfortable, secure, and completely private, our pod-rooms let you stay in style at half the price of a hotel room and are the only pod-style accommodation in all of the Canadian Rockies – offering you a unique experience you'll remember for years to come!
Bigger Space, Better Sleep.
A pod is a type of hotel developed in Japan that features many small, bed-sized rooms. Pod accommodation is a unique, fun, private and comfortable way to travel — perfect for those on a budget. The pod floor was designed with specific concepts in mind to allow for social spacing and privacy. You never have to see others and you are adequately spaced from your neighbor. Our pods were individually handcrafted in Fernie with western style space and comfort levels in mind.
Our brand new pods are perfect for solo travellers or groups of friends who like to road trip with individualized privacy.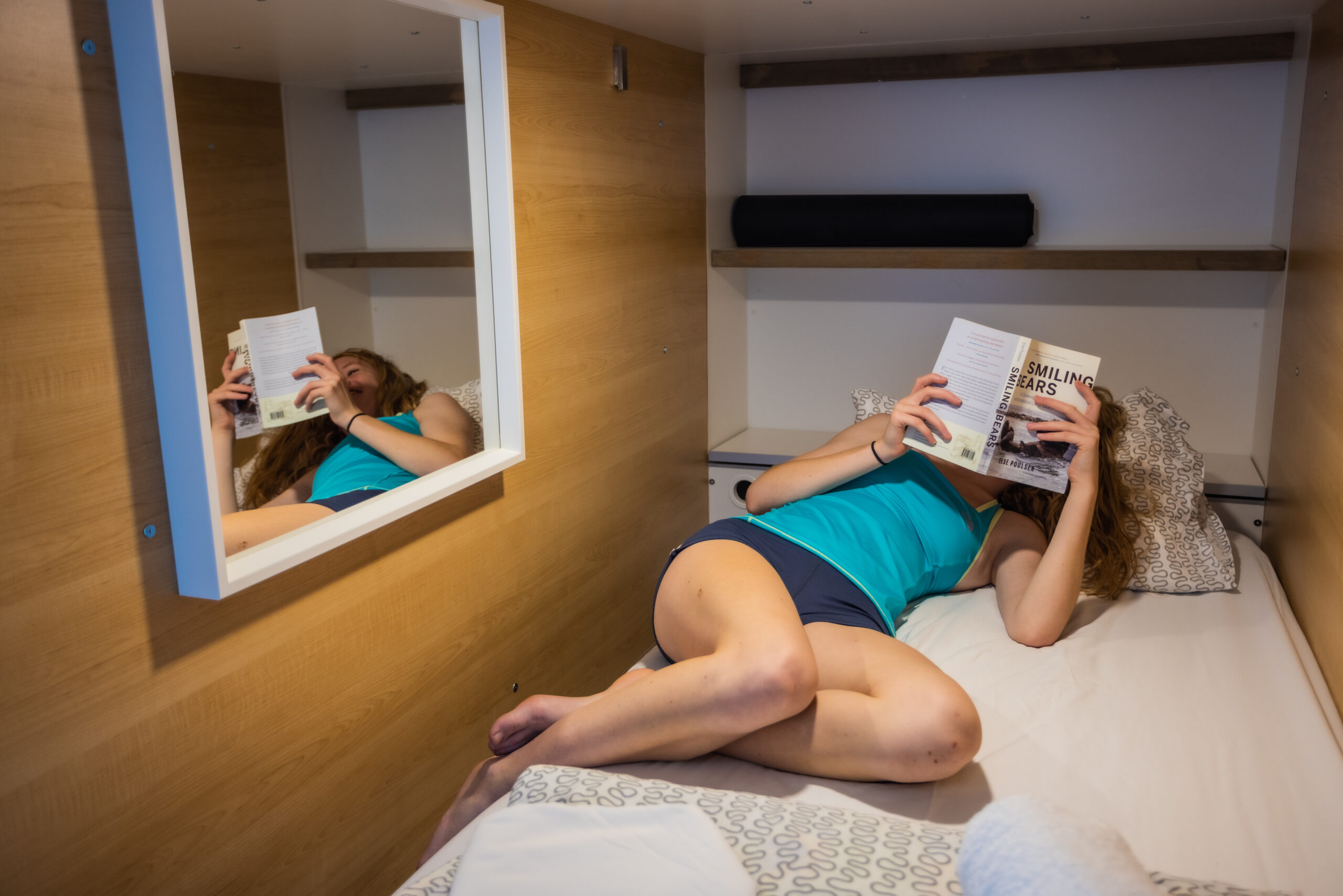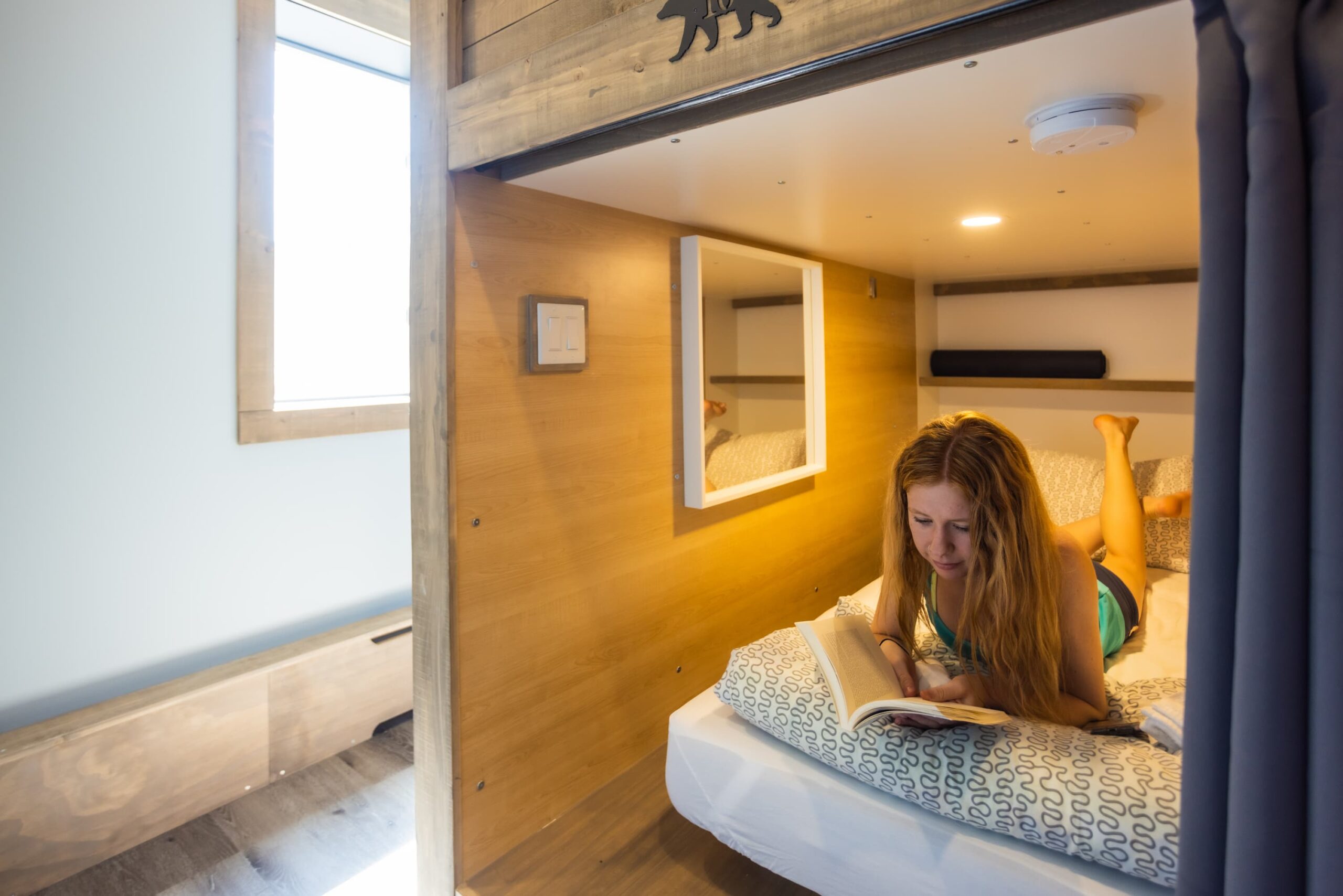 Each pod features your own individualized, dimmable lighting, a private cabinet for charging electronics, blackout curtains and your own mini side door. Each Pod is 4ft tall, 4ft wide and 8ft long.
Each Deluxe Pod contains:
1 Single Bed

USB and Standard receptacle charging points

Lockable private cabinet for electronics

Individualized soft LED lighting

Shelving and a space to hang clothes

Mirror

Shared bathroom

Wireless internet (WiFi)
Frequently Asked Questions
Do I need to bring my own bedding?
No! Each pod comes with freshly laundered linen, a comfortable duvet, 2 fluffy pillows and a personal towel.
Should I be concerned with privacy?
Each Pod has complete privacy with its own individualized black out curtain and sturdy walls separating you from neighbours.
Do I need to bring my own padlock?
We recommend bringing your own locking device, but you can always rent them at the front desk.
Are there female specific Pods?
Anyone is welcome to stay in our Deluxe Pods. For those looking for female specific accommodation we recommend the spirit bear room.
Can two people share a Pod?
Our Pods are built for the single traveler. We do have Private double rooms available for couples.
Should I be concerned with security?
Definitely not! Each Pod has its own lockable storage areas so you never need to worry when you're off having fun.
What is the bathroom layout?
We have six completely private and lockable shower cubicles, a sink room with outlets for shaving or getting ready for a night on the town, along with female and male specific bathrooms.